Ian Harkness
-
Husband, Father, Papa and Friend
Ian David Harkness died peacefully, at St Michael's Hospital, on Tuesday, 9th February 2021, aged 77 years, after a courageous and unwavering battle with cancer. A private funeral will be held at Kingscavil Cemetery on Tuesday 23rd February 2021. The funeral procession will leave Bells Burn Avenue at 1pm for those local who wish to pay their respects. Please read the information in the Eulogy selection below and the full eulogy will follow after the service.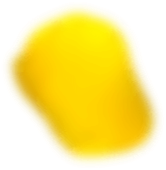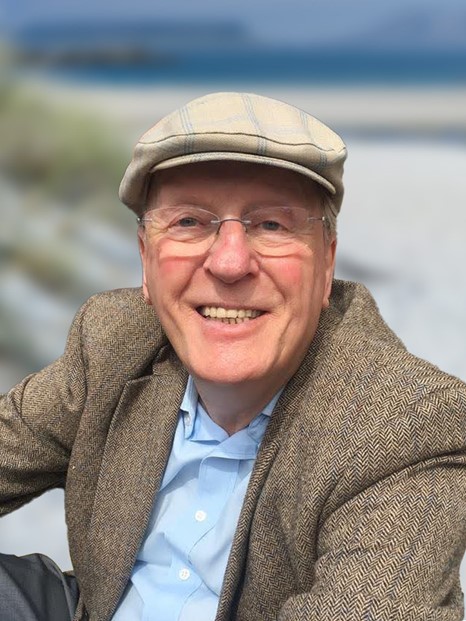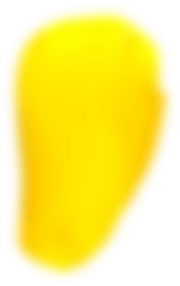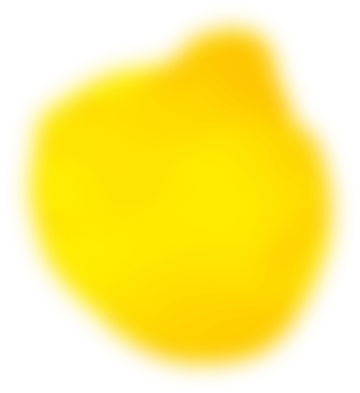 Album
A gallery of the fondest memories captured throughout the years. Relive those cherished moments in time or add your special memories of Ian to the gallery.
Ian's smile was biggest when he was surrounded by his family.

- Kerry

Making the most of dine out to help out in August 2020 at the Bridge Inn, Ratho. We particularly enjoyed studying the map of the Lothians on the wall, picking out all the places Ian had fond memories of. We were especially pleased that all of our homes, Edinburgh, Linlithgow and Gartloch had made it into the map.

- Kerry

Taking Ian and Isobel for sushi after showing them our new home, which we'd just had an offer accepted on.

- Kerry

Ian Harkness Chair, Volunteer, friend of co-founder Victim Support West Lothian(VSWL) In 2009 Ian was awarded 'Volunteer of the Year' and VSWL staff and volunteers also winning awards. Great achievements that were greatly recognised.

- Angela

A very happy day - Claire and Peter's wedding - May 2003.

- Claire

A birthday theatre treat for Dad - I'm sorry I haven't a clue on stage. Jan 2020

- Claire

Marches 2019 with Eva and Emily

- Sam and Joyce

I don't know what it is but it is definitely not brandy

- Sam & Joyce

Marches Day- The hammock won😁

- Carol

A visit to the Tower of London

- Eleanor

Grounds of Linlithgow Palace

- Eleanor

Ian was a member of Linlithgow Deacons Court for many years (second row on the right)

- Clerk to Linlithgow Deacons Court

1st Linlithgow BB Company Exchange with FDF/FPF Torsted Attending a Civic Reception In Horsens, Denmark July 1980

- John

The Boys' Brigade 1st Linlithgow Company Section 15th May 1977 Longcroft Memorial Hall

- John

A favourite photo from a favourite place, Arisaig. Photo taken around 1998.

- David

Marches Day photo from the Linlithgow Gazette.

The back of the photo reads: Cricket Club "My Lord" sipping from Loving Cup while Trevor Stapleton looks on

- David

Ian and Isobel's wedding day - June 4th 1971 - Trinity Methodist Church, Shettleston. Photo taken at the reception.

- David

Lovely memories of happy family gatherings.

- Gail
Memories & stories
Allotments

Ian showed me around the allotments when I was hoping to start my allotmenting journey a few years ago. He was such a kind gentleman and regularly called over to ask how I was getting on.

I first met Ian when David invited me to Eva's 1st birthday party

He immediately made me feel a welcome part of the family & has continued to do so since. I admire Ian's devotion to his family and feel privileged to have been a part that. He enjoyed knowing people & their stories, was easy to talk to & could find a shared interest with anyone. He had a thirst for knowledge & a curious mind which I'll always be impressed by. His legacy lives on through his family, who display the best parts of him. His kindness, his curiosity and his dedication.

- Kerry

Ian was a lovely colleague on the allotments committee and a super membership secretary - new members tended to be at least as impressed with Ian as with the allotments. I shall miss him.

Ian showed us around the allotment in Feb 2018. We had a choice of two plots and we took the one away at the end of the main path. So we were always passing Ian if he was on his plot and he always took the time to chat and ask how we were getting on.

Lorna and Colin

Ian will be greatly missed on the allotments, he was such a familiar figure either doing the rounds with new tenants or just popping by to have a chat about everything and anything. It was only when I took over from him as membership secretary that I fully appreciated just how much work he had put in setting up spreadsheets and producing site plans. I was very grateful for all the support and help he gave me.

Friendship

Best friends are not always those you know the longest, rather those that once you find them, remain your friend. Thank you for being part of my life journey Ian.

Friendship

We have been close friends with Ian and Isobel for over 40 years Ian was a very intelligent person with a great sense of humour One of the things we admired in Ian was his ability to speak to people from all walks of life on a variety of different subjects

A wonderful friendship never to be forgotten

Fondest memories of family get togethers over the years. Ian will be sadly missed.

A truly wonderful neighbour

Ian and his wife, Isobel, gave me such a warm welcome when I moved in next door to them and over the next 25 years Ian and I had many chats – over what would have been the garden fence if there had been one – about everything under the sun. He had a great sense of humour and his witty one-liners frequently sent me on my way laughing. I will remember his wisdom, kindness, thoughtfulness and generosity and feel very fortunate to have had such a good neighbour and friend.

Friend and Neighbour

Have known Ian, Isobel, Claire, Gail, and David since moving to Linlithgow. We soon became very good friends, and shared some great times together. Along with his Father in Law Donald, we soon became regulars in the Red Lion Pub, and many a happy time was had in Jim McKays company. I was a guest of Ian's at the Marches, and it was he that converted me to "The Blackness Milk". Because of pandemic restrictions, we had not met for some time 😢. On behalf of Sandra and myself we miss you so much.

We moved in next door to Ian and Isobel in 1988 and that was the start of over 30 years of friendship and fun times. Ian was always there with helpful advice on my many DIY dilemmas. Great memories of lovely people who will be sorely missed.

Scottish Gas

Ian and I both worked in Scottish Gas, Ian was in Scientific Services, I was in Construction and we briefly worked together in 1976. I was impressed with Ian's knowledge and professionalism. Ian moved to Regional Headquarters in Edinburgh and Ian and I worked in the same team from 1988 to 1992, we soon became very good friends. He was often called upon by some Senior Managers to carry out special projects as he had a fine tuned analytical mind. Ian will be sorely missed by so many people

We were privileged to be neighbours to Ian on the allotments. We loved sharing time with him there. He was kind,gentle and patient with a beautiful sense of humour. We will always treasure that time that we spent with him.

- Yvette, Niall and Henry

A lifetime of memories

I met Ian when my sister Isobel brought him home to meet the family. We all got on well and this was the start of a lifetime of friendship. Ian was a devoted and loving Father and Grandfather and a loving Uncle to Jill and Alan. Many many happy holidays and family gatherings over the years. I will miss you so much but grateful to have known you and shared so many wonderful times.

- Eleanor

I knew Ian for some 4 or 5 years, always had time to stop and chat or give advice, a true Gent.

It was Ian who first showed me around the allotments on a snowy December day a few years ago and I was pleased to choose the one right beside his. He was a lovely man and a great allotment neighbour. My husband was always pleased to see him as he could have a good old chat with Ian instead of helping me! After we moved to a different plot I moved the nice red rhubarb that Ian shared with me and it is flourishing.

I have very happy Allotment memories of Ian and we exchanged tips and suggestions on vegetable growing, especially in the early years as vegetable growing was completely new to me.

Taking time to sit and enjoy the view was always part of spending time at the Allotment, especially during Lockdown and Ian always had time to enjoy a chat.

Kind Regards,

Bill and Kathy Lindsay

I have lovely memories of talking vegetables with Ian on his allotment, just opposite my own. He was always full of such enthusiasm and happy to impart his tips and advice. I'll miss his cheerful face and gentle sense of humour.

Ian and I were both plot holders at Oakwell allotments and served on the Committee for some years. He became a good friend, always cheerful even when he knew that things weren't too good. His courage in facing cancer was inspiring. I shall miss our chats at the allotment, his happy, smiling face. The world is a poorer place with Ian's passing.

- Paul

A fellow gardener

As a relatively recent allotment holder it was Ian who welcomed me to the Oakwell allotments and showed me around. Thereafter whenever our paths crossed he would always stop for a quick chat. I always looked forward to our short catch-ups - always a bright point in my day - a lovely man. I still have the lovely hellebores he gave me. I will really miss seeing him.

Coming from a Boys' Brigade background Ian quickly became involved in the work of the 1st Linlithgow Company during his early years in Linlithgow. This established friendships which for some of us has spanned almost 50 years. Ian's enthusiasm, sense of humour and dedication, not to mention his inventions, had a great influence on many of us here in Linlithgow, in West Lothian and beyond. Our lives have been made all the richer through knowing him.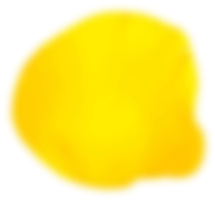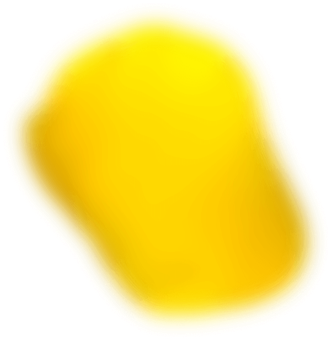 Eulogy
Eulogy to follow after the service.
-
Ian David Harkness died peacefully, at St Michael's Hospital, on Tuesday, 9th February 2021, aged 77 years, after a courageous and unwavering battle with cancer. A private funeral will be held at Kingscavil Cemetery on Tuesday 23rd February 2021.
Sadly, due to the current situation we all find ourselves in, the family is required to restrict the number of people who can attend the funeral service in line with Government guidance. We realise this means many friends, colleagues and family members will be unable to pay their respects in the usual way.
The funeral procession will leave Bells Burn Avenue at 1pm for those local who wish to pay their respects.
We are greatly humbled by the outpouring of love and affection that has been expressed for Ian in everyones cards and messages and we are deeply saddened that we are unable to have everyone attend the service. We have therefore set up a memorial page and will post the eulogy in the days following the funeral. In the meantime, if you wish to share any photos, messages or memories of our lovely Dad, please visit